A Primer for Real Estate Agents and Brokers from The Best Property Inspections, LLC
Yes, we do commercial building inspection, but if you are not a commercial real estate brokerage, we probably need to talk about the process for completing the inspection of a commercial property, and what information you will need in order to get started on that process.
First, is this a large or small project?  To make this simple, we at The Best Property Inspections LLC have a single tool: The total square footage to be inspected.  We define a small inspection as a single building with 5,000 square feet or less, and a "regular" commercial inspection as those that have multiple buildings and 5,000 square feet or more.
Small Commercial Inspections. The process for most small (</= 5K sf) commercial building inspections goes like this:
We do a full structural, systems and safety inspection, plus or minus an ADA (AI) inspection, plus or minus a scope of the sewer lateral line(s), but the process is more like what is done for a residential inspection. No walk-through is done before the proposal is produced and no down payment is needed.
"Large" Commercial Inspections:
Scope of Work:  The most important aspect of a commercial property inspection is to develop a concise but accurate, written description of what the client wants inspected. We will call that the Scope of Work. Because we adhere to the professional standards of the CCPIA – the Certified Commercial Property Inspectors Association, we will use their standards, which are found in the ComSOP – the "standards of practice". That makes it easy for us, because all we need to document in our scope of work is what differs from the ComSOP.
For instance:
Which buildings on the campus are to be inspected, and which are not?
Which aspects of the buildings do NOT need to be inspected?
Is there an inspection focal point? This could be a specific building system or component.
Will other companies be responsible for aspects of the inspection? Those are usually specialty inspections for things like elevators, back-up generators, loading docks, chemical processing or air exhaust systems, etc.
Will ancillary services be part of the package? Those include things such as camera scoping of sewer lateral lines ("sewer scope"), or an Accessibility (ADA) Inspection. For more about the ADA inspection see: ccpia.org/accessibility-inspection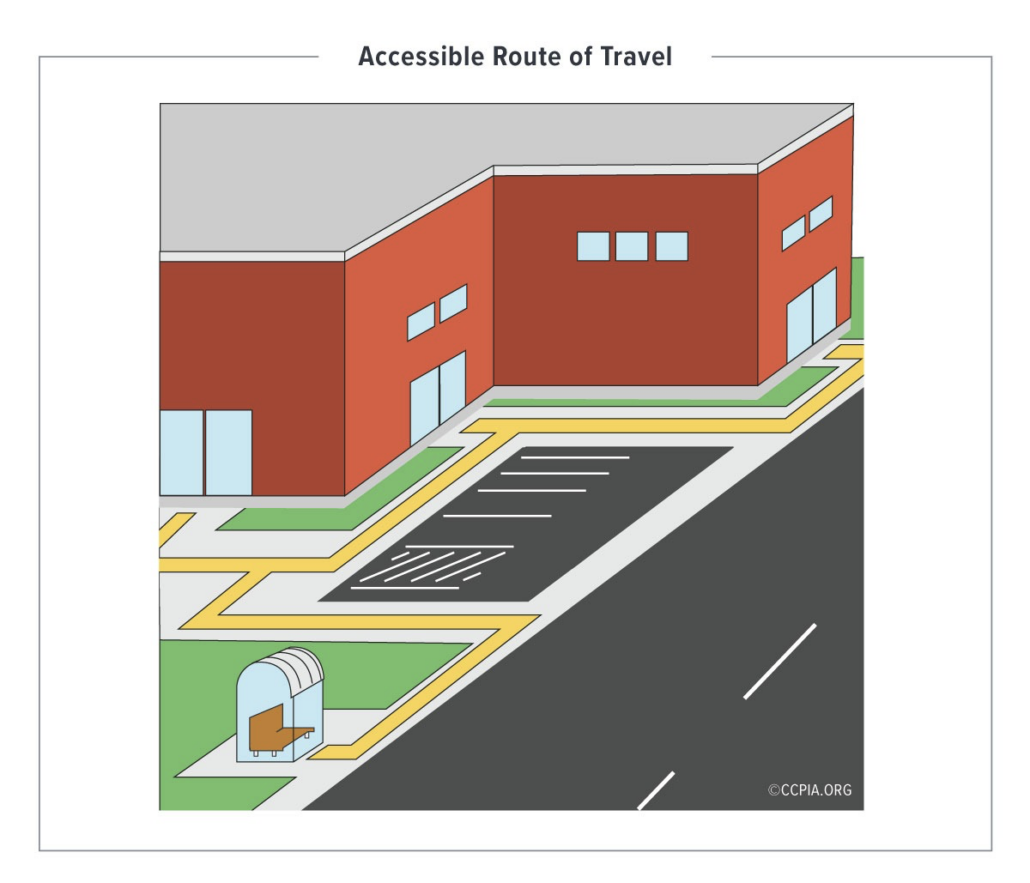 When developing your scope of work, don't forget to check with all the partners in the process. Often elements of the scope work are dictated by the client's need to address the requirements of the source of the financing, mortgage underwriters, investors, business brokerage, insurance providers, the local zoning authority, and etc.
Confidentiality:  We have no problem with the confidential nature of some transactions.  But, if that includes keeping the sale from employees, current lessee of the building, etc., then we will have to make the appointment time for when the occupants are not there, or the business is not open, but still have full access to every part of the building.
The process for most large (> 5K sf) commercial building inspections goes like this:
– Buyer puts $500 down for walk through with Inspection Company.
– Buyer, Inspector and the building maintenance supervisor do a walk-through of the building. Seller provides documents for the research phase of the inspection. Examples of documents include: simple building drawings (plans), building plans, citations, certificates of occupancy, construction permits, evacuation plans, environmental studies, fire safety system records, floor plans, maintenance records, surveys and past inspection history, including reports.
– Buyer finalizes what they want inspected, and to what degree, which defines the number of specialist inspections to be sub-contracted, like elevators, back-up generators, etc.
– Inspection Company produces a written proposal which includes scope and price.
– [If] Buyer agrees to proposal:
– Inspection Company conducts the research phase, the on-site inspection phase, and then provides the client with final written report(s).
Now that you have read this short primer, when you call us, you will be prepared to answer some of the questions we will ask you in our initial telephone conversation.  To review, you will know:
– Which type inspection is wanted: Small?  Large?  Specialty?
– Who is the client? (Who will be paying for the inspection?), and their contact info: Name, Cell Phone and Email address, at a minimum.
– Is the client wanting to do the walk-though?
– If no walk-through is wanted, what is the scope of the inspection?  ADA inspection included?  Scope the sewer lateral line(s)?  If the client has no idea what the scope should be, we can create a scope for the inspection if we know our clients' concerns, reasons, for the inspection, etc.
– From whom should this be kept?  Or, who are the only people who can know about the sale / inspection?  Be specific about normal building occupants and customers, etc.
I hope this short primer on Commercial Building Inspections has been helpful. We at The Best Property Inspections LLC want to be just that: the best home inspection company and the best commercial property inspection company, anywhere, period. We strive every day, and on every inspection, to be just that.
The Best Property Inspections LLC
Providing Commercial Property Inspections to Southeastern Arizona and Southwestern New Mexico
https://www.thebest-pi.com/wp-content/uploads/sites/117/2023/05/image-31.png
1365
2046
Spectora
https://d39oyu4lp7snwz.cloudfront.net/wp-content/uploads/sites/117/2022/08/04161750/thebestsmaller-300x190.png
Spectora
2023-05-24 19:25:51
2023-05-25 14:51:48
Commercial Building Inspections